STRANDED
Stranded is a band that consists of 3 brothers-in-law Gert-Jan Logtenberg (vocals), Reggie Wedding (rhythm guitar), Rob Kopp (bass guitar, vocals) and their 2 friends
Pieter Jongkind (lead guitar) and Ed van Tienhoven (drums, vocals). There were several reasons to call the band Stranded:
- We didnít like the name Ed had painted on his bass drum: The Moonschwein Brothers (come on, Ed!)
- Itís quite hard for us to finish songs nicely; at the end we always get stuck
- We like the book by Greil Marcus
- Thereís a connection between a niece of Pieter and the Australian band The Saints (ask him which one!), who did a song called Stranded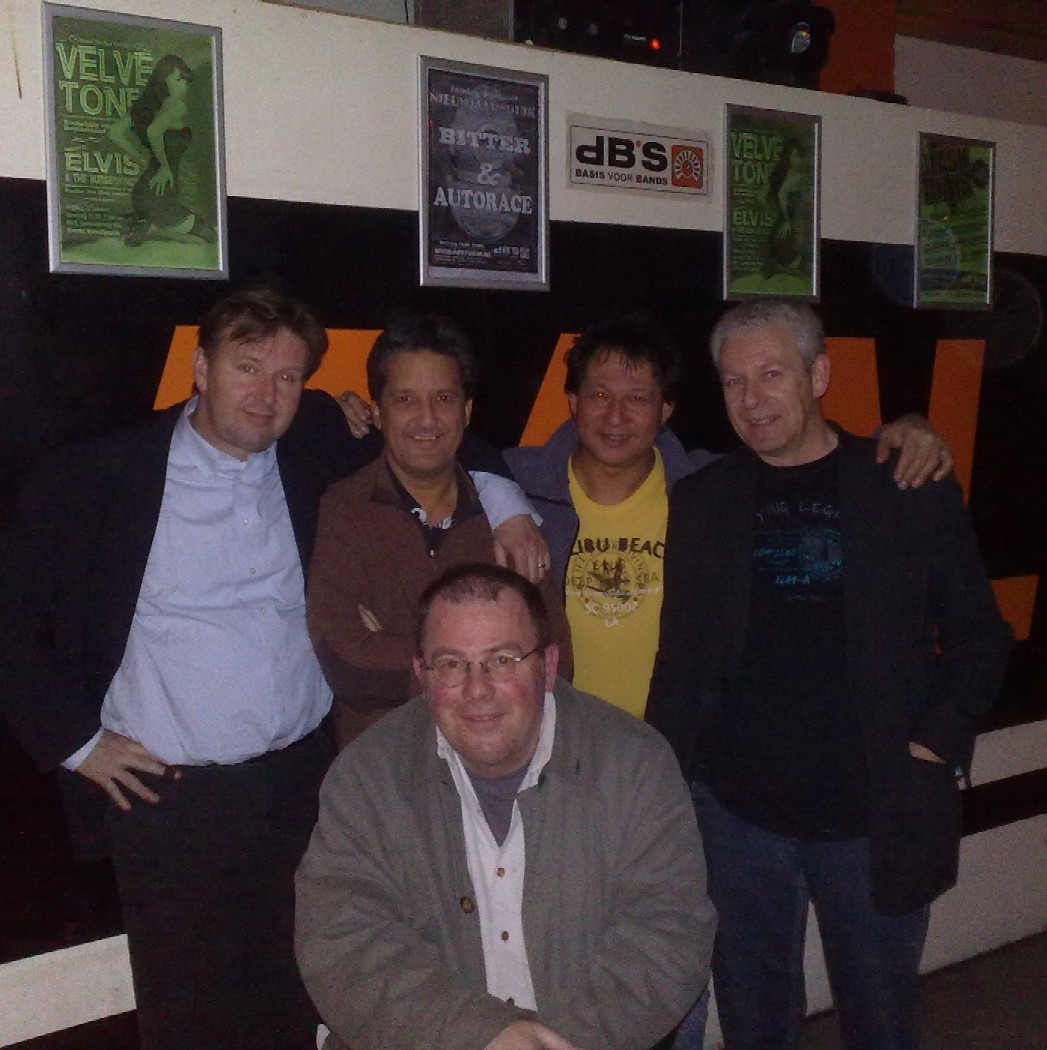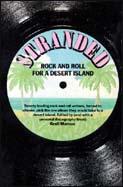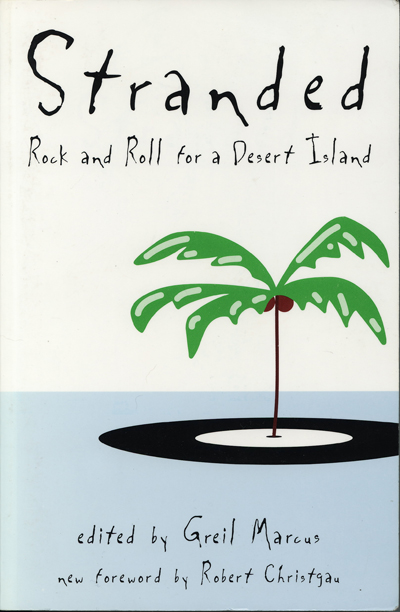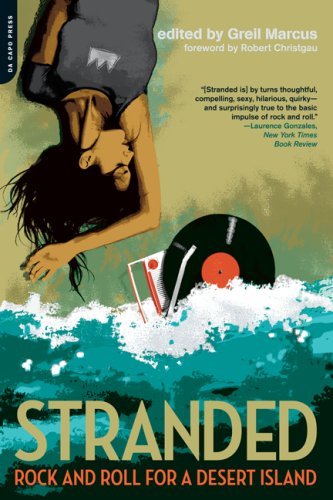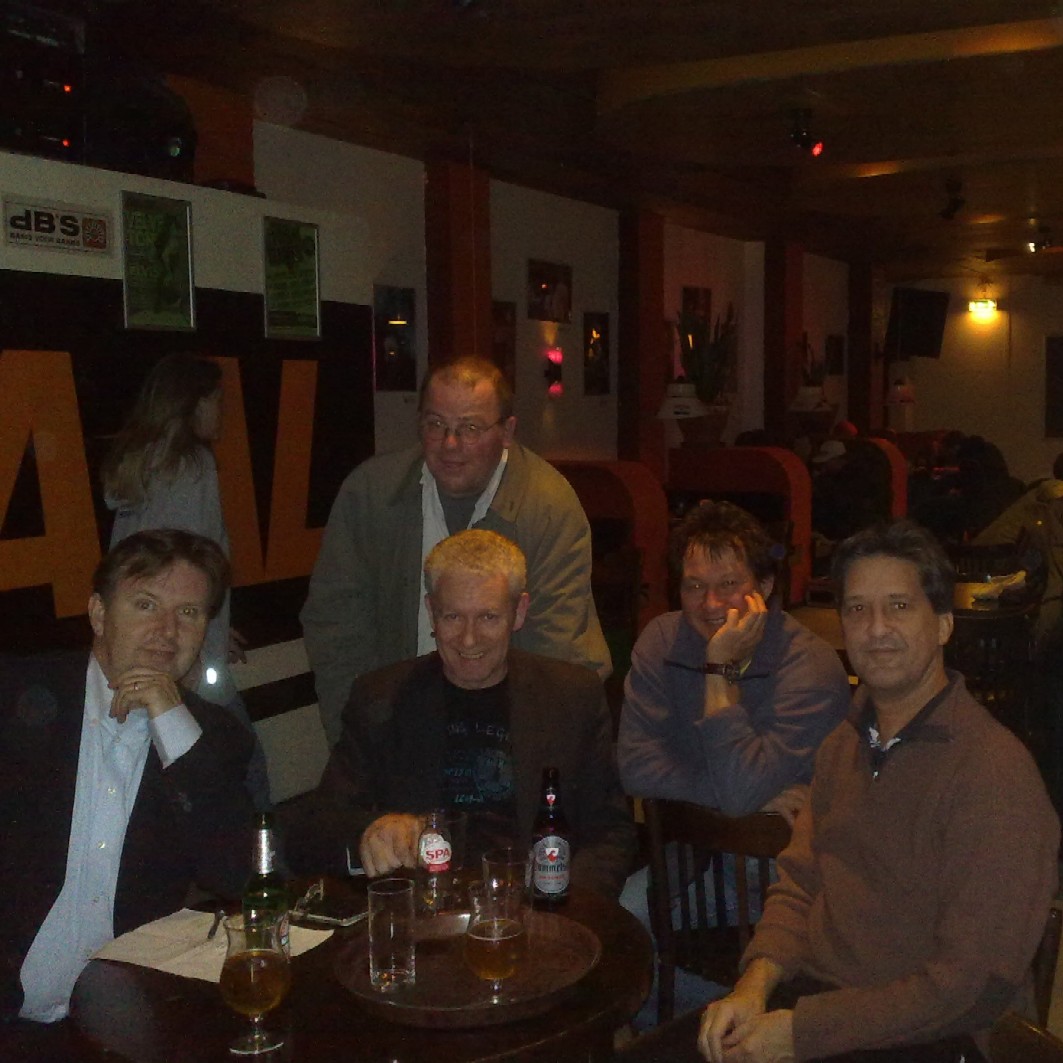 Pieter, Rob, Reg, GJ and Ed (in front)
For about 2 years we practise every 2 weeks on Friday evening from 6 to 9 in studio dBíS in Utrecht. We come all the way from Apeldoorn, Alphen aan den Rijn, Epe, Nijmegen and Zutphen, so you can come to the conclusion weíre having fun!
We have one song of our own (Raki blues, a blues with sirtaki influences, written on Crete while drinkingÖ) and mostly do covers of Rolling Stones (Dead flowers, Tell me), a lot of Stones-originals like Chuck Berry (Carol, Around and around), Slim Harpo (I'm a king bee), Rufus Thomas (Walking the dog), O.V. Wright (That's how strong my love is) and Eric Donaldson (Cherry-o-baby), and also Beatles (Rain), Who (Legal matter), Them (Gloria), Eric Burdon & Animals (When I was young, with intro/outro of Interstellar overdrive of Pink Floyd), Richard Berry (Louie Louie), Freddy Cannon (Buzz buzz a-diddle-it), Dale Hawkins (Susie Q), Crystals (Then he kissed me in the arrangement of The Hollywood Brats as Then I kissed her), Boxtops (The letter), Steve Harley & Cockney Rebel (Make me smile), Neil Young (Like a hurricane), J.J. Cale (After midnight) and Lynyrd Skynyrd (Sweet home Alabama).
We havenít recorded anything (yet).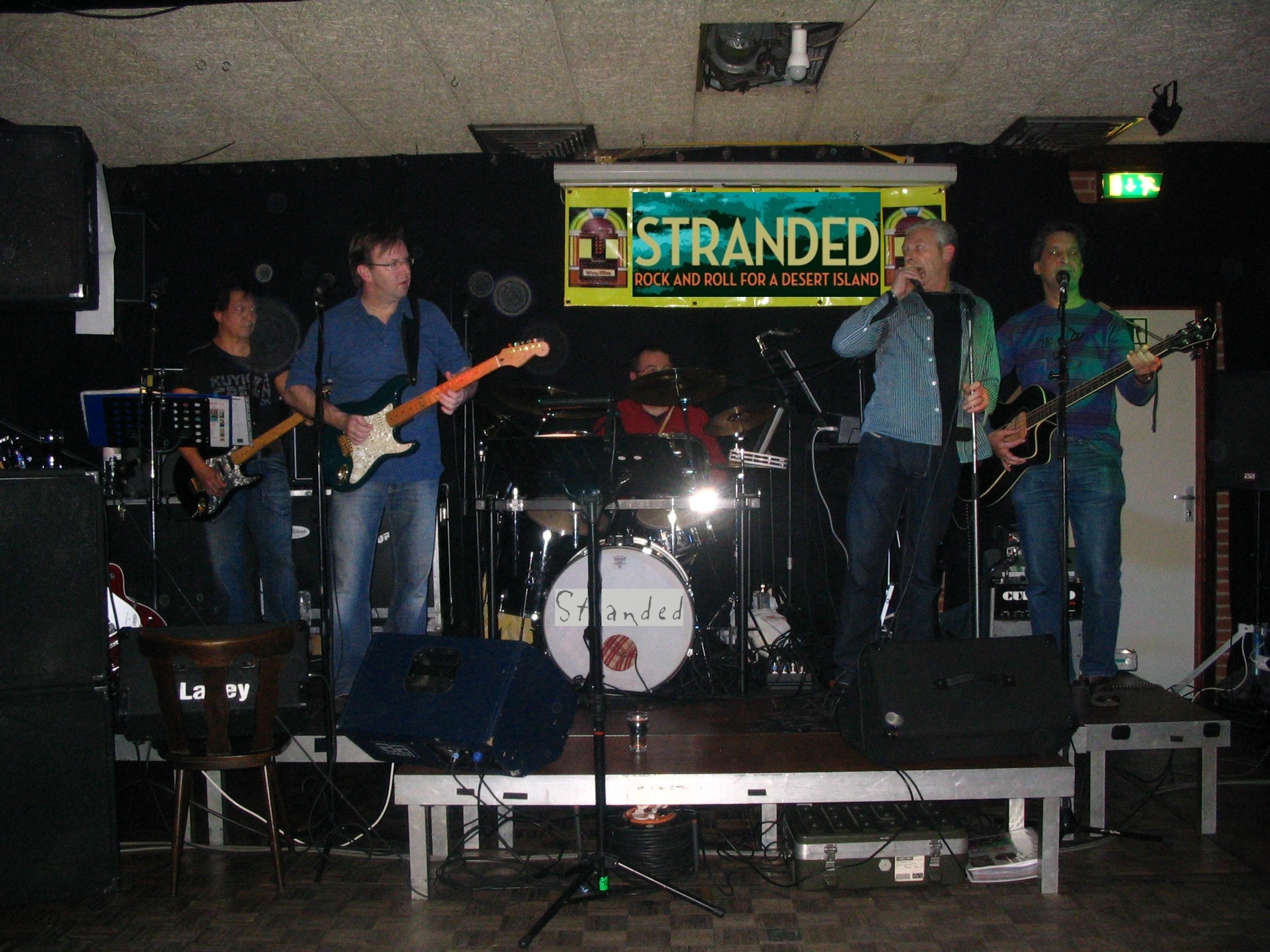 Back to PLUT page or to KOPP POP PAGE (homepage of Rob Kopp)